Welcome to Newport, the Friendliest!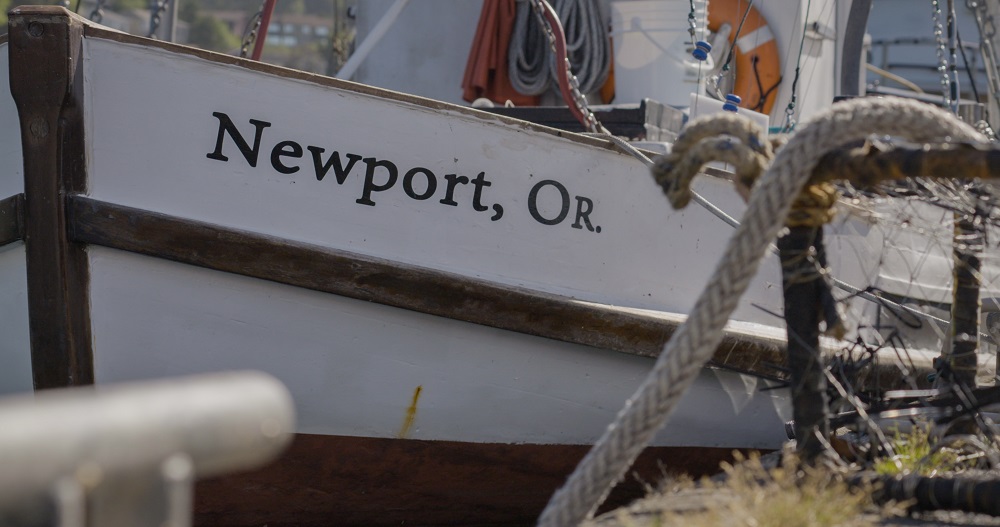 Perched on the edge of the magnificent Pacific Ocean, Newport is a dynamic, warm community of 10,500 with active fishing, tourism, scientific, and arts communities. It is a perfect place to live, play, work, raise a family, and do business. It is home to Oregon's largest fishing fleet, miles of sandy beaches, Oregon State University's Hatfield Marine Science Center, the Oregon Coast Aquarium, and the West Coast home port of the National Oceanic and Atmospheric Administration. We welcome you to explore what Newport has to offer through this website as well as by visiting or moving your home, business, or family here.
Newport: A City Rich in History
If all the world's an oyster, the City of Newport is definitely a pearl.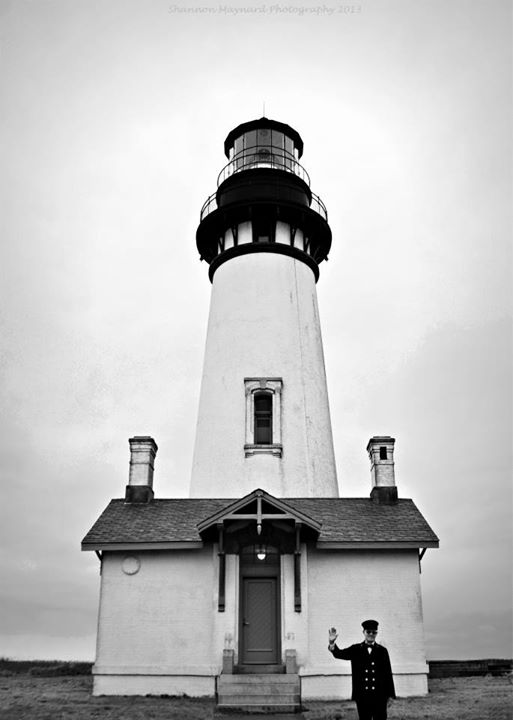 In fact, it was the Yaquina Bay oyster beds that first attracted settlers to Newport in 1862. Great profits were made by exporting the delicacy to San Francisco and elsewhere, and those settlers were the first to experience all the treasures the area had to offer.
Yaquina Bay opened to white settlement in 1864. Newport's first tourist destination resort was built in 1866 by a forward-thinking pioneer named Sam Case. It was Sam who named the town "Newport," after his favorite town in Rhode Island. More resorts soon followed, paving the way for Newport's incorporation in 1882 and establishing the community as a premier tourist destination along the Oregon coast.
Newport's subsequent development centered around three distinct areas: The Bayfront, Nye Beach, and the Highway 101 Corridor. The tourism industry has enjoyed a long, successful history in Newport. In the early 1900s, Nye Beach was the number one tourist attraction on the Oregon coast, offering salt-water taffy stores, concessions, agate shops and penny arcades, as well as rooming houses and resorts.
Newport's seafood industry boomed in 1908 when electricity (and refrigeration) became available. Construction of the Yaquina Head Lighthouse helped make Yaquina Bay a favorite shipping port. The seafood industry still thrives today – Newport's Bayfront is home to Oregon's largest commercial fishing fleet.
The timber industry also carved a niche in Newport's history. The area was the location of the world's largest spruce mill built by the U.S. government to supply the airplane industry in World War I. It is rumored the mill provided all the wood that went into Howard Hughes's famous Spruce Goose aircraft.
Completed in 1936, the Yaquina Bay Bridge is perhaps the most recognizable landmark in Newport. The bridge helped the city become more cohesive and fostered growth along the Highway 101 corridor.
Today, Newport's history is still being made. The city is a well-balanced mix of industries, including tourism, fishing, forestry and marine science. By blending the best of new and old business, landmarks and attractions, Newport is preserving the treasures of the Oregon coast – now and for the future. Get to know Newport!

Newport offers a range of educational opportunities for students from preschool-age through college and beyond.
Higher Education:

Oregon Coast Community College 
Hatfield Marine Science Center

K-12: 

Lincoln County School District
Preschools:
Mouse Factory Cooperative Preschool
Nye Beach Montessori
ABC Preschool 
Cubby Preschool

One important measure of a community is how well it takes care of its citizens. Newport is lucky to not only have an excellent hospital, but a range of other health care facilities and options to choose from.


The City of Newport operates under a Council-Manager form of government, a common approach to governance for smaller cities like ours. Under this structure, the City Council, elected by the citizens of the city, employs a professional City Manager to serve as the administrative head of the city. The Newport City Council consists of the Mayor and six councilors, all who serve as uncompensated volunteers, elected from the city at large. Mayoral terms are two years while Council terms are four years. Volunteer committees appointed by the Mayor advise the Council on a number of key topics.

Our waters are kept safe through the U.S. Coast Guard Station Yaquina Bay. Newport is proud of its relationship with the USCG and has been named a Coast Guard City since 2005. 
Our streets and citizens are kept safe through the efforts of the Lincoln County Sheriff Department and Newport Police Department.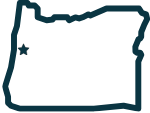 | | | |
| --- | --- | --- |
| Albany | 65 miles | 1 hour |
| Astoria | 133 miles | 3 and 1/4 hours |
| Beaverton | 109 miles | 2 hours |
| Bend | 180 miles | 3 hours |
| Brookings | 329 miles | 6 hours |
| Coos Bay | 98 miles | 2 and 1/4 hours |
| Corvallis | 53 miles | 1 hour |
| Eugene | 95 miles | 1 and 3/4 hours |
| Lincoln City | 25 miles | 40 minutes |
| Medford | 240 miles | 4 hours |
| Portland | 114 miles | 2 hours |
| Roseburg | 144 miles | 3 hours |
| Salem | 83 miles | 1 and 1/2 hours |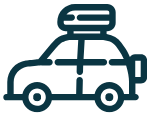 Perched on the edge of the beautiful Pacific Ocean, Newport is served by U.S. Highway 101, which runs north and south along the entire U.S. coast, and U.S. 20, which runs east and west across the entire country, terminating in Newport (the eastern terminus is in Boston, MA!) Newport is a key western portal to Oregon's Central Coast, located 60 miles from Interstate 5. There are many ways to get around Newport, in and out of the city.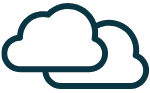 Don't ask us to explain it in meteorological terms, but when it comes to weather here, the one constant is change. Over the course of any given day, we may have sun, and totally clear skies, followed by rain and wind. Or a foggy morning may give way to an unseasonably warm, sunny afternoon. So before you cancel a trip to Newport based on a generalized forecast of inclement weather, know that by the time you get here, things will probably have changed—and you could be basking in sun and blue skies.
Relocation & Community Resources
Real Estate, Moving & Storage
Area Realtors, Moving, & Storage »
Northwest Oregon Economic Indicators
You'll find a link here for this month's Northwest Oregon Economic Indicators. This month's edition features a graph showing employee turnover rates by age and average wages within NW Oregon. You'll also see year-over-year changes in unemployment rates and industry employment since this time last year.
Living and Doing Business Guide
Learn all about Newport's geography, climate, government, history, events, districts, transportation, education, healthcare, fishing, hiking, beaches, economy, business profiles, tourism, demographics, employment, and more