The Ambassadors are a supportive group of the Greater Newport Chamber of Commerce, comprised of knowledgeable and friendly, business professionals. We like to call ourselves the 'busy bodies of the business realm'….and we mean that in the very best of ways! The Ambassadors are here to support local Chamber businesses through a number of means, whether it be a weekly Showcase, referrals, volunteering for community events or helping out with a grand opening.
The mission of the Ambassadors is to assist in recruiting, welcoming and supporting new and existing members through participation in and promotion of the Greater Newport Chamber of Commerce.
Contact Us
For more information on joining the Ambassadors, or to schedule an event, contact info@newportchamber.org or call the Chamber at 541-265-8801. Also visit our Facebook page.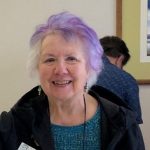 Chairperson
Larimee Ward, Retired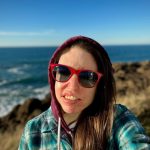 Vice-Chairperson
Taylor Yaunt, Fundraising Professional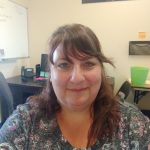 Secretary
Donna Carter, Oregon Coast Aquarium
Sonia Graham, 60+ Activity Center
Todd Olson, Farmers Insurance Agent
Jed Hansen, Hansen Professional Services
Barbara LePine, Advantage Real Estate
Sonja Lovas, Martek Real Estate
Casey Miller, Lincoln County Board of Commissioners
Sarah Myrick, Pacific JEM
Dana Orr, Ocean Tire Factory
Richard O'Hearn, Edward Jones
Julia Ryan, Oregon Coast Community College
Ed Simon, Retired
Jessica Steenkolk, CrossCountry Mortgage
Shelly Thompson, South Beach Manor Memory Care
Larimee Ward, Retired
Jennifer Braibish, Central Willamette Credit Union
Allyson West, Lincoln County Long-Term Recovery
Cori Manarian, South Beach Manor Memory Care
Corie Eastburn, Retired
Rennie Ferris, Retired
Al Fitzpatrick, Coast Guard Community College
Lisa Kellenberger, Thompson's Sanitary Service
Jennie Lingo, Back Bay Marine
Steve Lovas, Martek Real Estate
Dave Miller, KYTE/KNPT/U92FM/KBCH/KCRF
Barbara Petty, Retired
Jim Salisbury, Elk City Coffee Co.
Kim Smith, Washington Federal Bank
Mariann Vanderhoff, Oregon Coast Bank
Opal White, Retired
Taylor Yaunt, Fundraising Professional
                            Rian Martinsen, O'Brien Design+Build
Stewart Riddle, SJ Custom Jewelers
                            Tom Fink, The Killer Pest Control
                            Charlsy Affuso, Wedding Officiant/ Realtor/ Yoga