Newport Has Something for Everyone!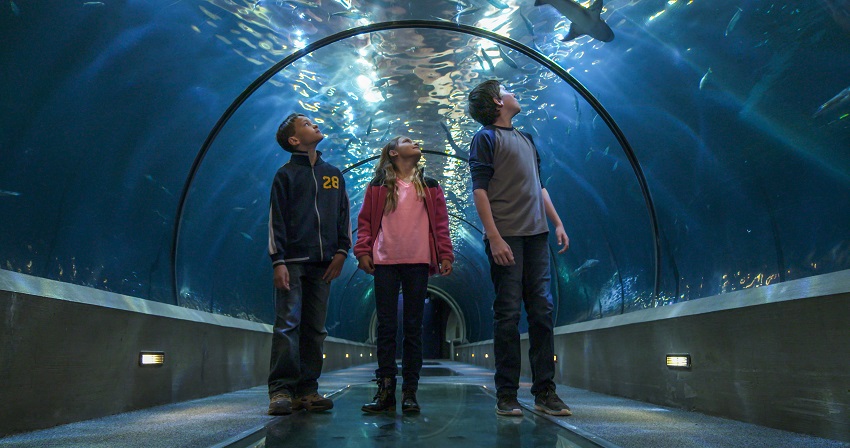 Scenic excursions, aquariums, historical museums and lighthouse tours are just the beginning.
Newport has been a playground for visitors since the late 1800's. Nestled between the Coastal Mountains, Pacific Ocean and Yaquina Bay, the natural beauty of the area draws those seeking a unique and exciting coastal experience. Whether you bring the whole family, or just escape by yourselves, you are sure to have a great time in Newport.
Whether you are developing a tour for 10 or 80 people, the Greater Newport Chamber of Commerce is ready to work for you!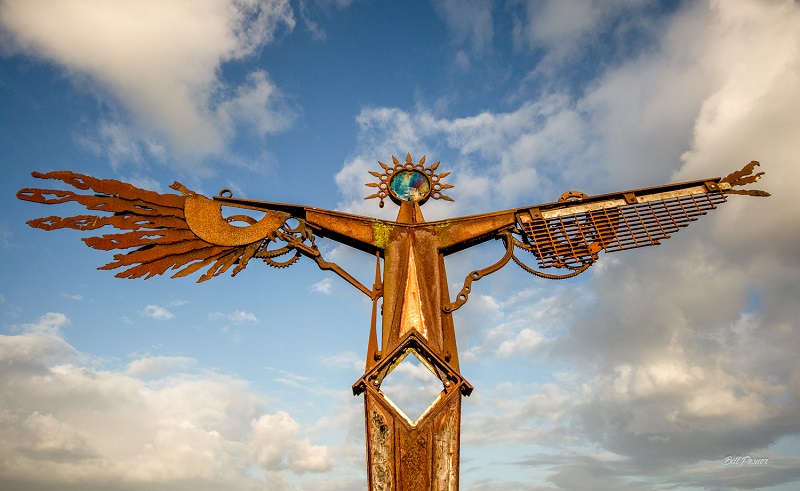 The Central Oregon Coast is known for its aspiring artists, and on this tour you'll discover what draws them here. Start with coffee and pastries at one of Newport's fine restaurants, and then you're off to Historic Nye Beach, home of the Visual Arts Center, which features local artists' works and traveling exhibits. Your next stop is the Historic Bayfront, where you'll find over 60 restaurants and shops-at least seven of which are galleries featuring everything from hand-blown glass to bronze whale sculptures. Have lunch on your own; more than 10 restaurants provide famous clam chowder, seafood delicacies and "flatlander" food (for those who aren't seafood eaters.)
After lunch, head North to Otter Rock, where you'll find the Flying Dutchman Winery. A small winery making handcrafted Pinot Noir and Chardonnay. Barrel tasting available amidst a spectacular ocean front setting.
For an evening of elegance and entertainment, enjoy a sumptuous meal at one of Newport's dinner houses and then head to the Performing Arts Center. Symphony concerts, plays, ballets and other performing arts are presented at the center year-round. Evening receptions may be arranged through the Center's caterer.
On this tour you'll discover sea-dwelling birds that "fly" underwater. See gray whales up close. Explore a beautiful headland, created over 14 million years ago by a lava flow, whose seemingly harsh environment supports thousands of seabirds and tide pool animals. After a hearty breakfast at one of Newport's fine restaurants, visit Yaquina Head Lighthouse and Natural Area, the second oldest and tallest lighthouse in Oregon. Here you'll see Colony Rock, where seabirds raise their young, and "Harbor Seal Haulout," where seals sunbathe. The natural area (universally accessible), made from ancient lava flow, is where you will encounter the hidden world of the Pacific Coast's rocky shores and awesome tide pools that support sea stars, hermit crabs, purple urchins and other animals.
Your next stop is Newport's Historic Bayfront, where you'll find Marine Discovery Tours. Join marine naturalists for their original Sea life Cruise on Yaquina Bay or the Pacific Ocean. Hands-on activities, including crab pulls, are a lively part of the narration that tells Newport's marine life story. You'll stay busy watching for an abundance of wildlife, which can include the giant tail fluke of a gray whale as 23,000 migrate past Newport each winter and spring, (did you know about resident summer pods?), sea lions seals and sea birds. No-host bar and catering available (perfect place for lunch.)
On the last leg of your tour, stop at the Oregon Coast Aquarium, one of the top ten aquariums in the nation. Indoor exhibits feature marine life found in wetlands, sandy and rocky shores and the deep water of the Pacific Ocean. Outdoor exhibits are home to sea otters, seals and sea lions. The Aquarium has one of the largest walk through aviaries in North America.
While you are on the south side of the bay, check out the Hatfield Marine Science Center, the hub of Oregon State University's marine research program. Get acquainted with the coast's varied marine life. The Center is dedicated to helping solve problems that affect marine life all over the world.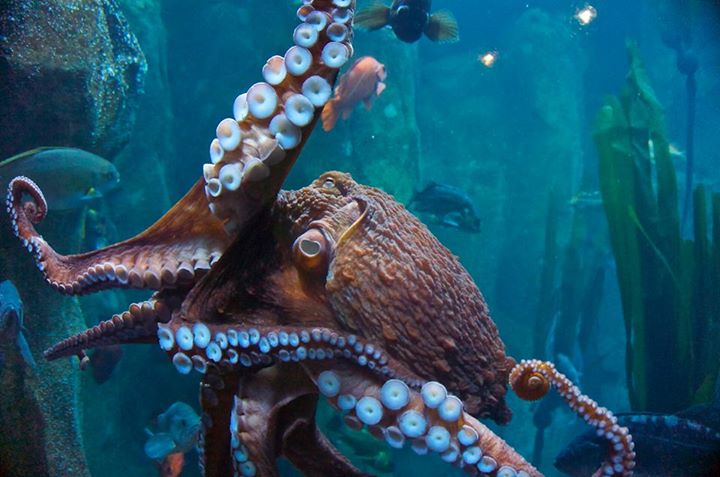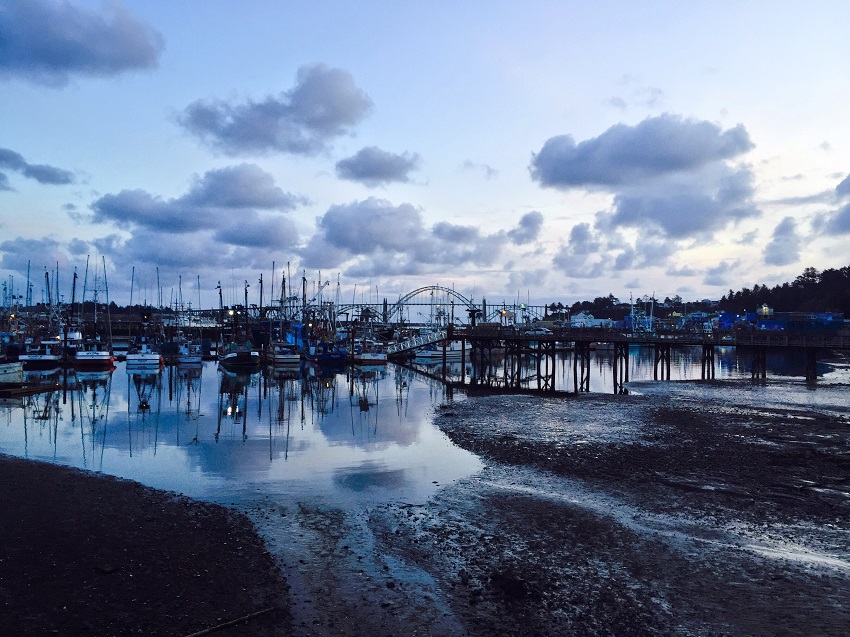 Head west for Oregon's wine country on Hwy 99. There are more than a dozen wineries to choose from in Newberg, Dundee, and McMinnville. You'll sample world-renowned vintages and rub elbows with the winemaker. At McMinnville, take Hwy 18 to Oregon beaches and Lincoln City, home of Chinook Winds Casino, where you can enjoy a late lunch and try your luck at casino style gambling.
After lunch, head south on Hwy 101 to Depoe Bay, a quaint, bustling community and home to the world's smallest harbor. Spend a couple of hours browsing through shops or take a whale watching trip or a one hour scenic coastline trip with Tradewinds Charters. After your excursion in Depoe Bay, head south to Newport.
A great afternoon stop is the Agate Beach Golf Course. A nine hole course with a complete pro shop is open year-round.
More charter boat adventures await you at Newport's Historic Bayfront where you can take a briny port fishing trip, go whale watching or take a leisurely cruise on Yaquina Bay.
If shopping is your fancy, Newport is the place for you. You'll find a variety of shops at Aquarium Village, Sea Towne Courtyard, Historic Nye Beach, Deco District City Center, Historic Bayfront, Walmart, and Whaler's Village. Explore all of these shops to find your treasures.
After golfing or shopping, check into your hotel, relax and enjoy a leisurely walk on the beach or through Newport's Art Deco District before dinner. Newport is home to many fine restaurants. Seafood, Mediterranean, steak, sandwiches, and Italian entrees can be found throughout our coastal town.
The next morning begins with a hearty breakfast at one of Newport's fine restaurants on the Historic Bayfront and fun at Mariner Square, home of Ripley's Believe It Or Not! and The Wax Works. After wandering these three attractions you will be ready for lunch. Cross the bridge to South Beach. You will find restaurants to tantalize your taste buds. After lunch, quench your thirst at Rogue Ale Brewery and Tasting Room. You will find micro beers famous throughout the Pacific Northwest.
On your way back to Portland (via Hwy 20 to I-5) stop in Toledo (7 miles East of Newport) where you will find art galleries and you can step back in time and visit a part of Lincoln County's history in the many antique shops that line Main Street.
Natural Beauty & Historical Coast Tour
Explore our natural history. Over 40 million years ago, lava erupted from the sea floor and cooled into a massive rock 1,500 to 2,000 feet thick. On that rock today is the  Cape Perpetua Visitor Center, 26 miles South of Newport on Hwy 101. Guided interpretive hikes, beach combing, wildlife viewing and tide pool exploring await you. You'll see ancient Native American middens, or shell mounds, the Devil's Churn and Spouting Horn, and a stone lookout high atop the cape, where you can see 150 miles of our rugged coastline.
The quaint town of Yachats, just north of Cape Perpetua, provides a perfect spot for lunch before continuing on your tour to the Alsea Bay Interpretive Center, in Waldport. Exhibits depict the development of transportation on the Oregon Coast and display a variety of Native American relics.
Your next stop is the Yaquina Bay Lighthouse, in Newport. Built in 1871, this wood-framed, combination keeper's quarters and light tower is the only one of its kind on the Oregon coast. As you walk through its authentically furnished rooms you'll hear the tale of Muriel, the resident ghost.
The Oregon Coast History Center is home to two museums: the Pacific Maritime Heritage Center and 1895 Burroughs House. The Center features coastal history exhibits, walking tours, museum stores and an herb garden. Definitely a must see!
For the history buffs, check out Newport's Historic Bayfront and Historic Nye Beach. Explore our working Bayfront, where specialty shops and fine art galleries share the same street as fish processing plants and charter boat companies. Nye Beach provides the same charm and beauty in a warm, friendly village of shops, restaurants and art galleries as it did in the 1920's. Freshen up before heading to dinner at one of Newport's fine restaurants, then enjoy an evening of live music, performing arts or even trivia games before retiring.
The next morning be sure to stop by Yaquina Head Lighthouse, the site of Oregon's tallest and second oldest active lighthouse. The 93-foot-tall structure was completed in 1872. Built on Yaquina Head, the lighthouse is located at a natural area that was created by a lava flow more than 14 million years ago.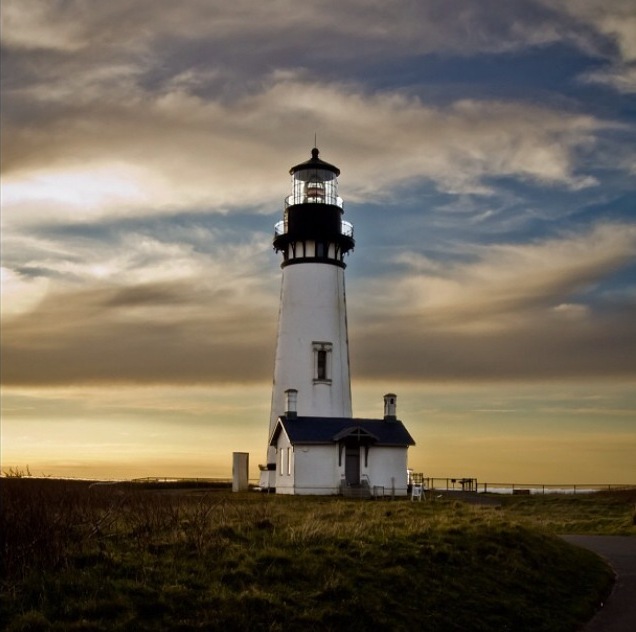 Conference / Meeting Facilities