As we won't have vendors on site this year, we would still like to encourage you to shop with our past Seafood & Wine Festival Vendors. 
Better yet, when you purchase a to-go wine basket you will receive a 20% discount promo code to use at any of the listed vendors! The promo code will be good for the whole month of February.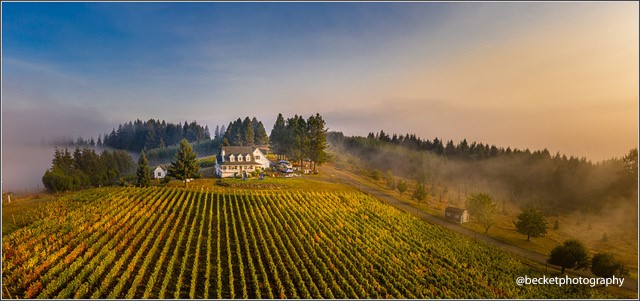 Bluebird Hill Cellars
Rural B&B, award winning winery and vineyard with spectacular views centrally located to OSU (30 min), U of O (45 min), numerous other wineries (5-60 min), ocean (90 min), golf (15 min), scenic hiking & biking. Look out every morning at exceptional sunrises and enjoy the early evening light falling on the vineyard. The location affords a rare treat …. Gorgeous vistas, a quiet place to sit, relax, and taste outstanding wines.
Tasting Room: December 2020 through April 2021 **Bottle sales only** Curbside pickup and local deliveries (3 bottle minimum purchase for deliveries) available 7 days a week. Call (541) 424-2478 to schedule.
bbhalpine@gmail.com
(541) 424-2478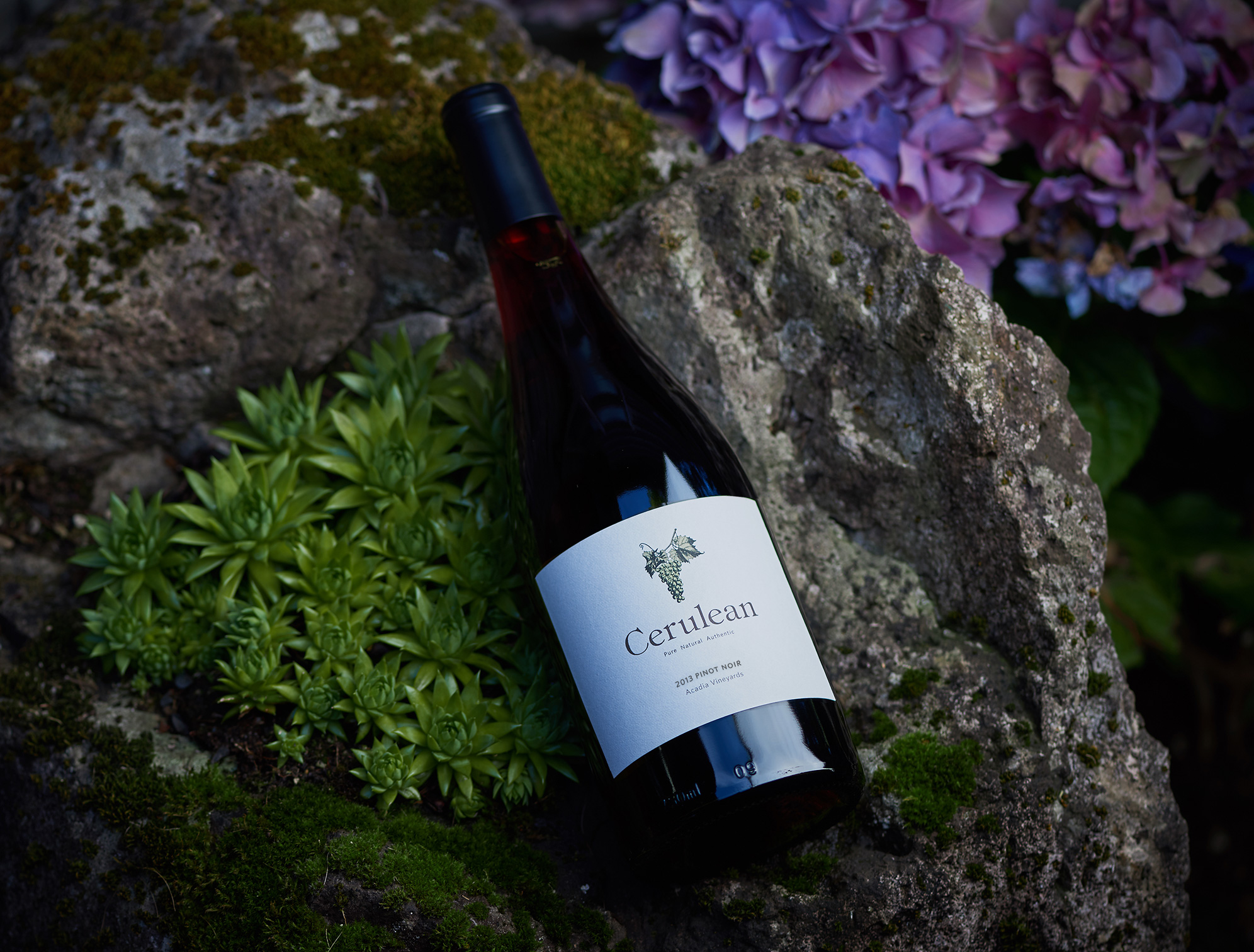 Cerulean Wine
Cerulean Wine is a family-owned winery making old-world style wines from organic vineyards 1,000 feet above the Columbia River.  Founded in 2007 and grown with love, Cerulean makes award-winning Tempranillo, Pinot Noir, Barbera, Nebbiolo, Sangiovese, Chardonnay, Pinot Gris, Gruner Veltliner, Riesling, Pinot Blanc, and Rose. Visit us in Hood River or online, and share our passion for wine!
(503) 308-9137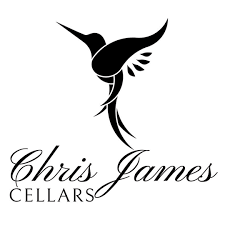 Chris James Cellars
Chris James Cellars is a family owned and operated vineyard and winery that produces unique and interesting wines in Carlton, Oregon. We produced our first wines in 2015 and have since grown to offer a wide selection of whites, reds and sparkling wines. Our approach to white wines is to emphasize and preserve the varietal aromatics, flavor and acidity. In red wines we seek to develop intense flavors through harvest decisions and wine-making techniques during fermentation; we focus on mouthfeel and silky texture during maturation.
beth@chrisjamescellars.com
503-852-1135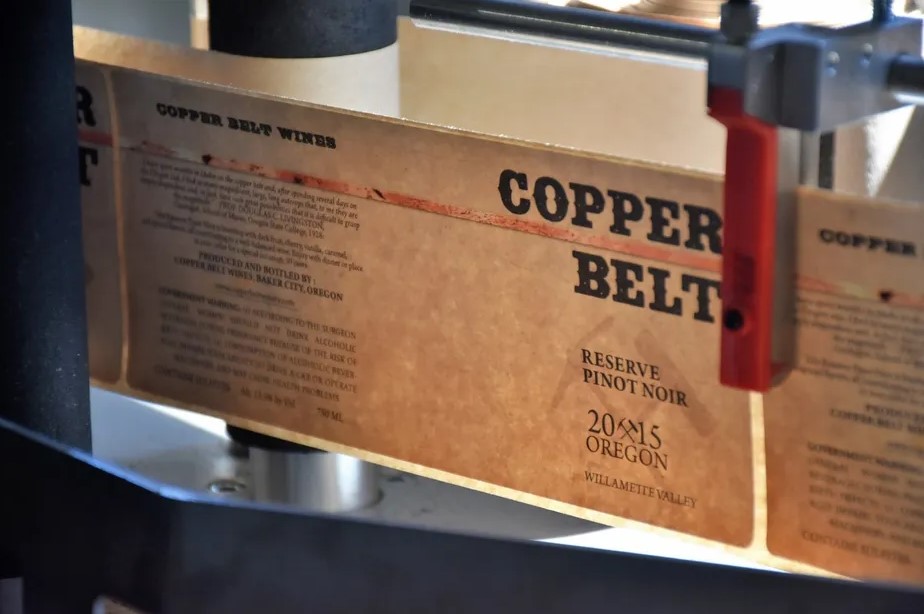 Copper Belt Wines
Copper Belt Winery is a small, family run winery located 25 miles east of Baker City Oregon in the Snake River Valley American Viticultural Area (AVA).  Established in 2010 Copper Belt Wines source the grapes for the wines from their estate vineyards and two others near the winery in the Snake River Valley AVA; as well as vineyards from the Willamette Valley AVA .  Our wines are small case production wines that reflect the same hand made wines that have been enjoyed throughout the ages.  We make wines that are easy to enjoy from the moment you pop the cork that are age worthy yet approachable early on.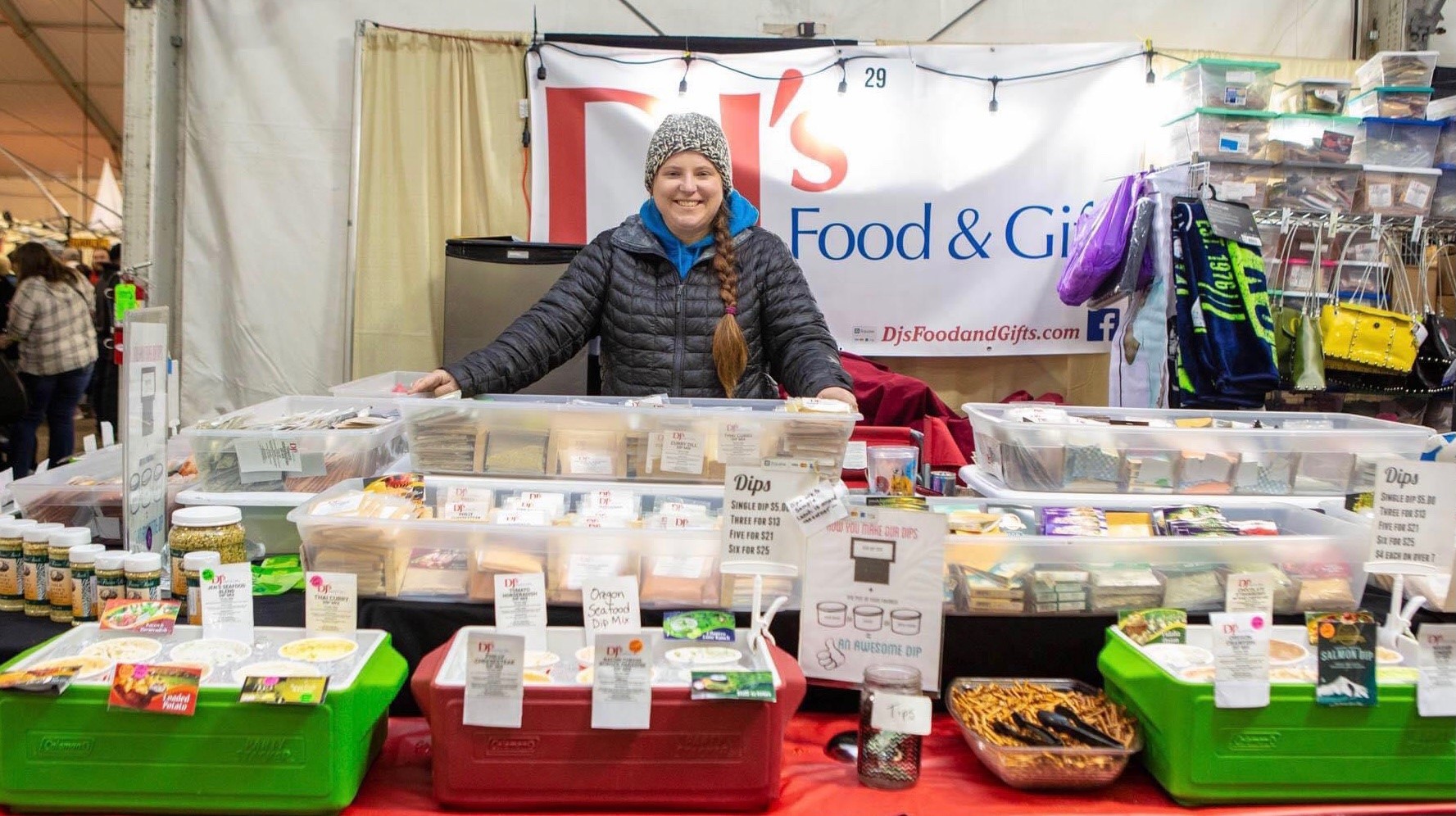 DJ's Food & Gifts
DJ's Food & Gifts is based out of Happy Valley, OR. We are a family business looking to bring the best dip and the latest and greatest Duck, Beaver & Professional Sports Memorabilia into your home. "If we don't have it you don't need it."  You may just remember us by some of our most popular dips Loaded Potato, Lobster, Smoked Salmon and Bruce's Prime Rib dip.  Coupon code Newport20 for 20% off on our site is good till 6/30/21.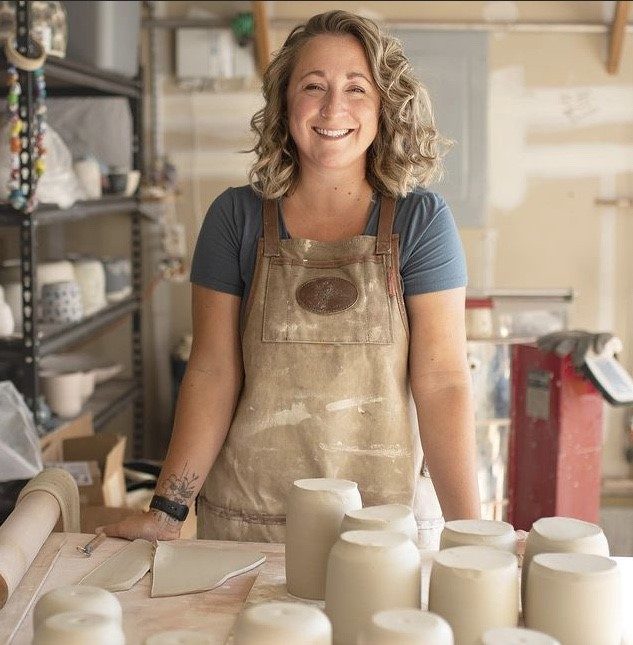 Great NW Design
Allayne Seamans is the owner/artist at Great Northwest Design. She grew up in Hillsboro, OR and earned a Bachelor of Science from Linfield College in Education and Women's Studies. Throughout High School and College, Allayne developed a loved for 3D art, including ceramics.
In 2005, Allayne pursued a career in Medicine while taking community education ceramics at PCC. She began to study under other Portland ceramicists and developing her own techniques. Her love for ceramic art brought her back into the teaching role after the birth of her two sons. She began teaching home school 3D art in the fall of 2018 and began development on her personal business. With over 20 years in the medium she is excited to provide hand crafted ceramic goods!
503-396-9769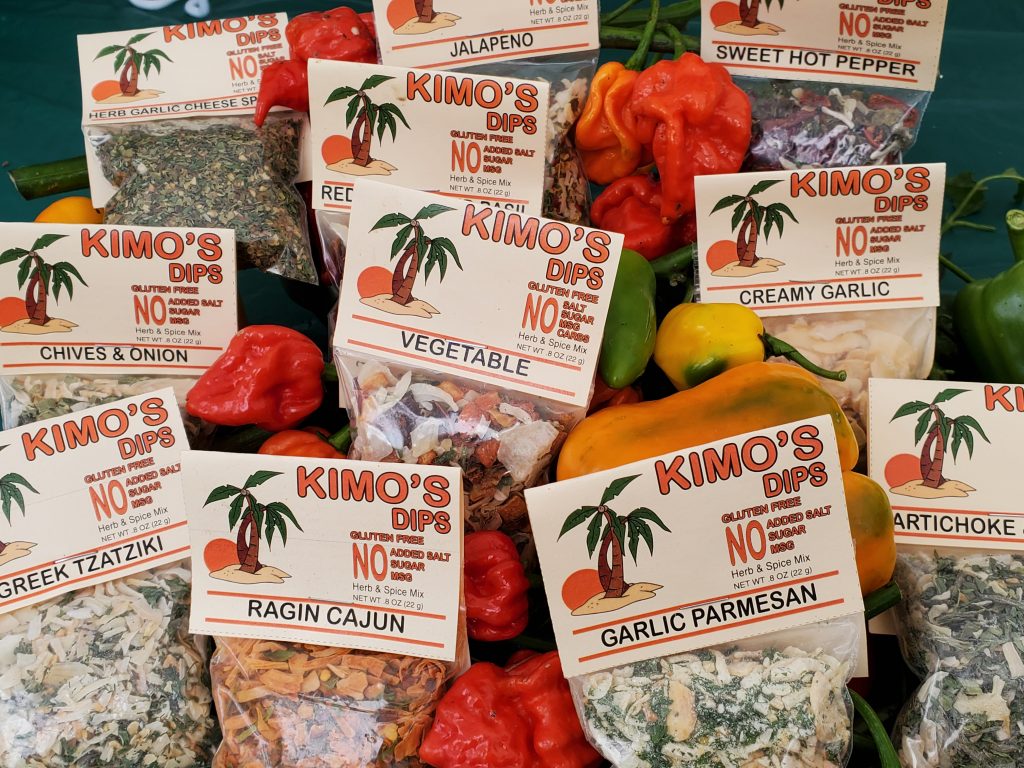 Kimo's Dips
Kimo's sells over 20 different packets of herb & spice packets used to make dips, sauces & spreads. A great addition to enhance your creative ideas in the kitchen. All natural no salt, sugar or msg.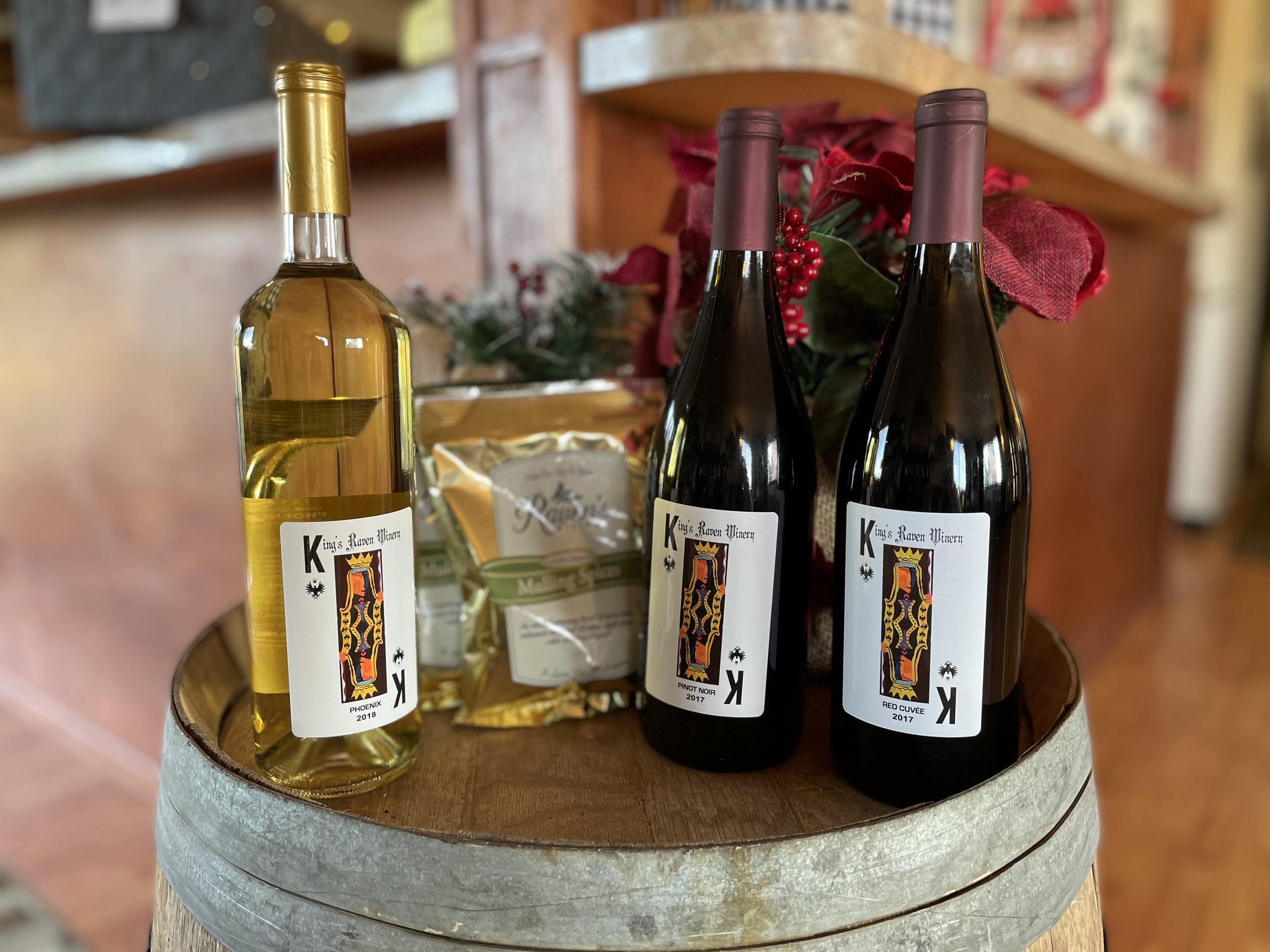 King's Raven Winery
Family owned and operated, King's Raven Winery, Inc. produces small batch Natural, Estate Wines in the North Willamette Valley 10 minutes South of Oregon City, OR.  Full of character and body, the wines follow a classic approach to winemaking.  From the vineyard to the bottle attention is directed to the natural rhythm of farming, crushing and aging fine wines.  For more than 75 years the Ingram family has farmed this corner of the world, achieving a carbon neutral footprint.  The family is committed to low input viticulture and low input winemaking to produce amazing wines that reflect and respect the North Willamette Valley Micro-Climate.  Make a plan to visit or order, and try our wines today.  Taste for yourself the difference a Natural approach to winemaking makes.
503-505-6873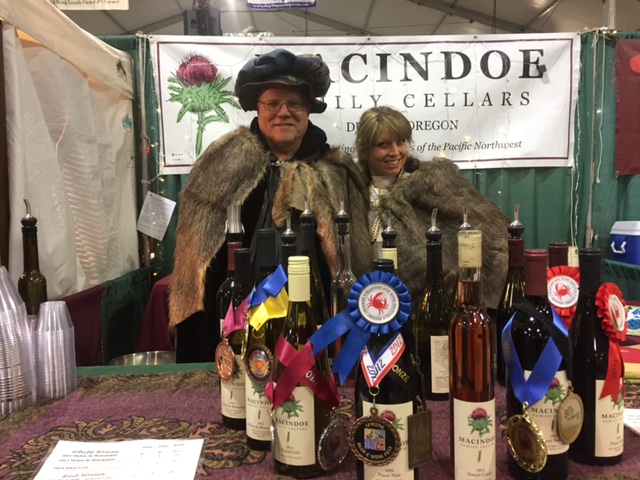 Macindoe Family Cellars
The Macindoes have been making wine in the Willamette Valley since 2008 and are now participating in our 10th year with the Newport Seafood & Wine Festival. What a fun ride !
Our current lineup of stars include a Melon de Bourgogne, Pinot Gris, Chardonnay, Pinot noir, Cabernet Sauvignon, a Sweetie Pie Ice Wine, and a recently released sparkling wine… The McSparkler.
Our wines have been medal winners throughout the state including many from the Newport Seafood & Wine Festival. Please visit our website at www.mfcwines.com for more information. We do hope to see you in person at next year's festival. In the meantime, please mask up and be safe.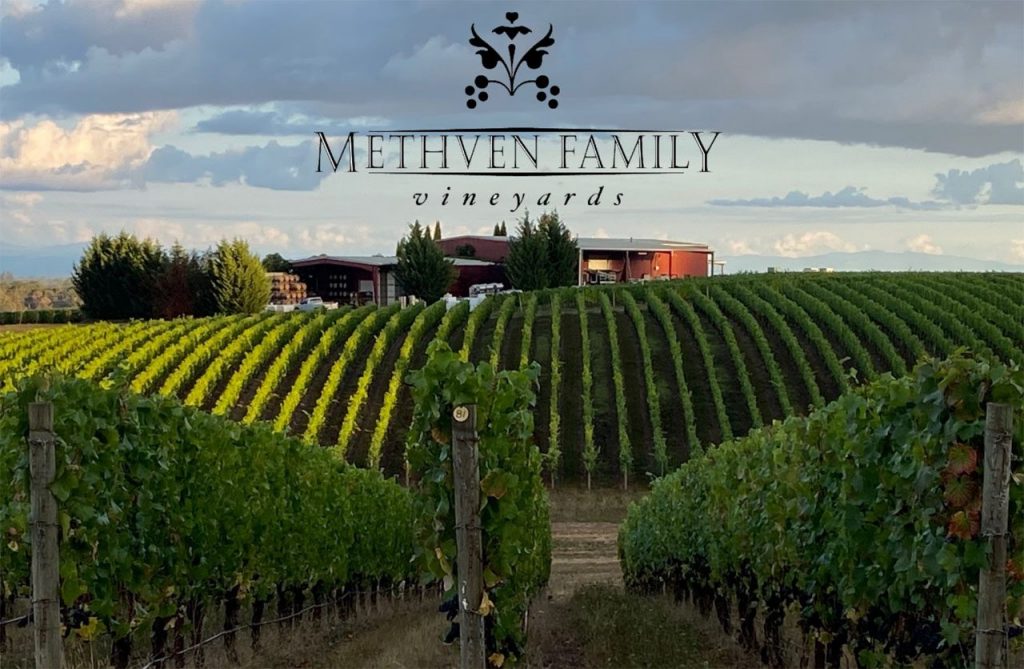 Methven Family Vineyards
Methven Family Vineyards is dedicated to the grapes that have made the Eola Hills famous...Riesling, Pinot Gris and Pinot Noir. From our estate vines, these wines are being crafted in extremely small lots, each hand selected for superior quality.
Our owners, Allen and Jill Methven, share a passion for Oregon Pinot Noir. They purchased 100 acres in the Eola Hills in 2001, built a home and began planting their vineyard. The vineyard has now expanded to 30 acres of mostly Pinot Noir, as well as Pinot Gris, Riesling, Gamay and Chardonnay.
Methven Family Vineyards uses all sustainable practices and is LIVE certified as well as Salmon safe. The Estate winery/tasting room was built in the summer of 2007 and finished just in time for harvest. A tasting room in Dundee was added in the fall of 2017, and between the two locations you're sure to find a place to settle in for a lovely tasting experience.
Allen and Jill invite you, your family, and friends to come enjoy all that Methven Family Vineyards has to offer.
Phone:
Estate 503.868.7259
Dundee Tasting Room 971.832.8665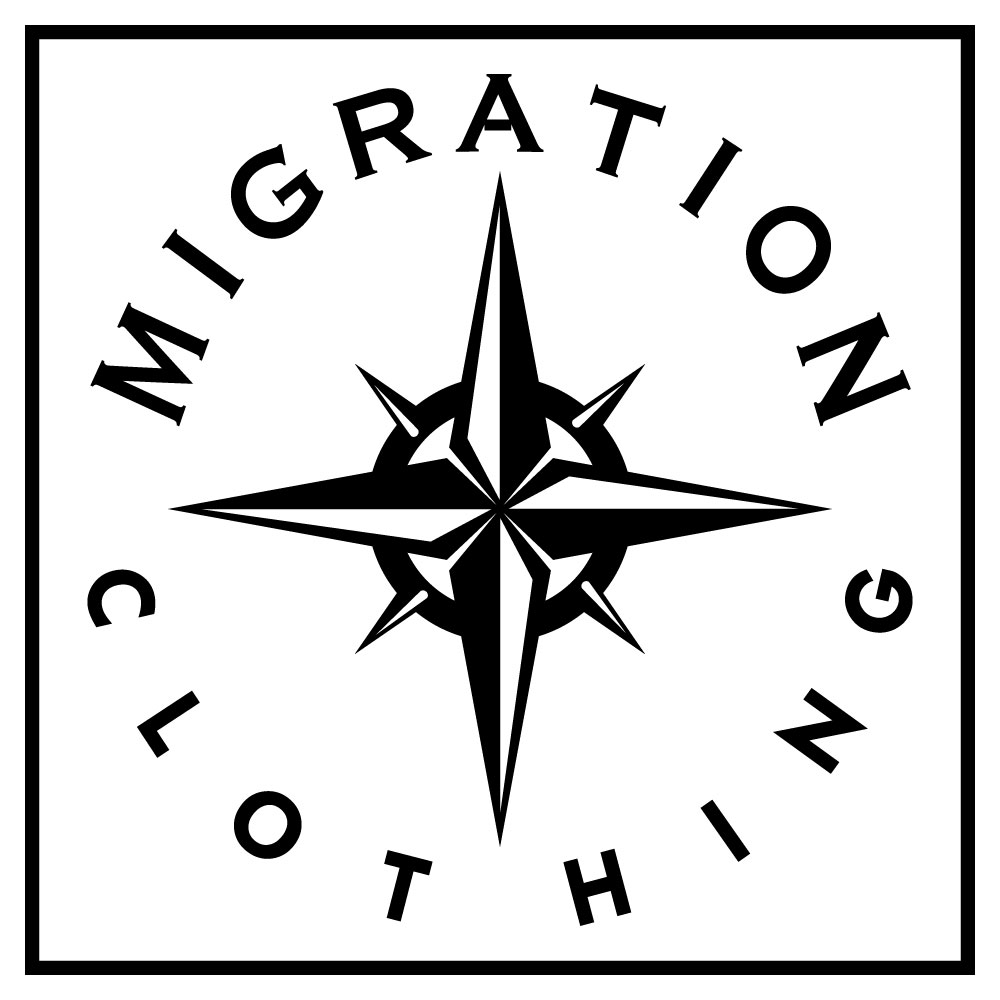 Migration Clothing
We fish, dive, forage, cook...create, travel, and educate. We derive inspiration, nourishment...sanity, from the ocean and shorelines we work and play on. We bring you ocean inspired, art forward clothing & products that we ourselves design and use every day. Checkout what Leighton Blackwell has been working on recently @Leightonwalterblackwell and follow us @Migrationclothing.  Swing by www.migrationclothing.com and check out our new designs. Use code:  SWF2021 for 20% off!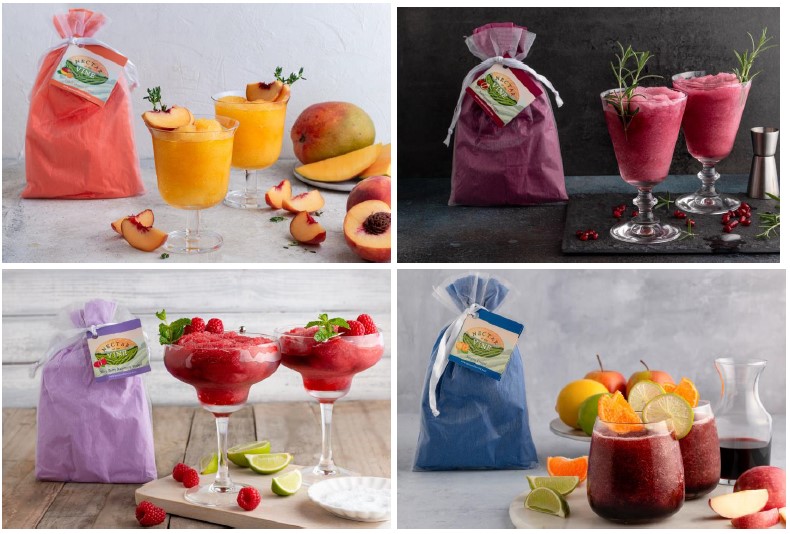 Nectar of the Vine
Wine frappe.  Gourmet wine slushy mixes in 20+ flavors.  Take your favorite frappe, a bottle of dry, white wine and a bottle of water.  Mix, freeze and enjoy a light and refreshing wine slushy without the use of ice, blenders or mixers.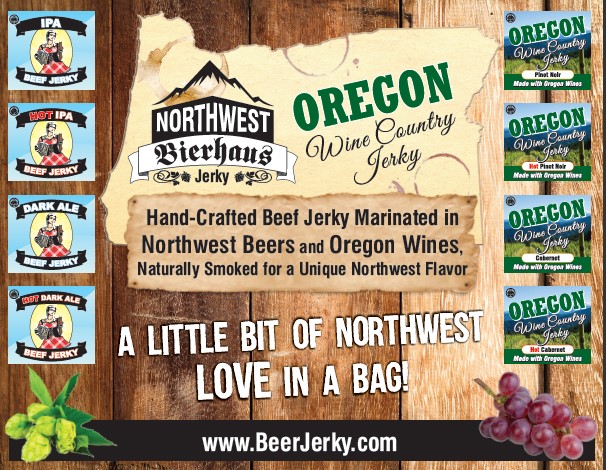 Northwest Bierhaus Jerkey/ Oregon Wine Country Jerky
We are Northwest Bierhaus Jerky and Oregon Wine Country Jerky. Our jerky will entice your epicurean senses and carnivorous cravings. Not only are these jerkys a gourmet's treat, but they also capture the love of beer and wine. Our beef jerky is marinated with local Northwest beers and local state wines, and then handcrafted to a tender flavorful delight.
This beef jerky is 100% USDA certified and has all-natural ingredients with no sodium nitrates as a packaging preservative.  Our beef jerky stands alone in the world of jerky and you will understand once you have tasted it.  A little bit of Northwest Love in a bag!
503-830-9998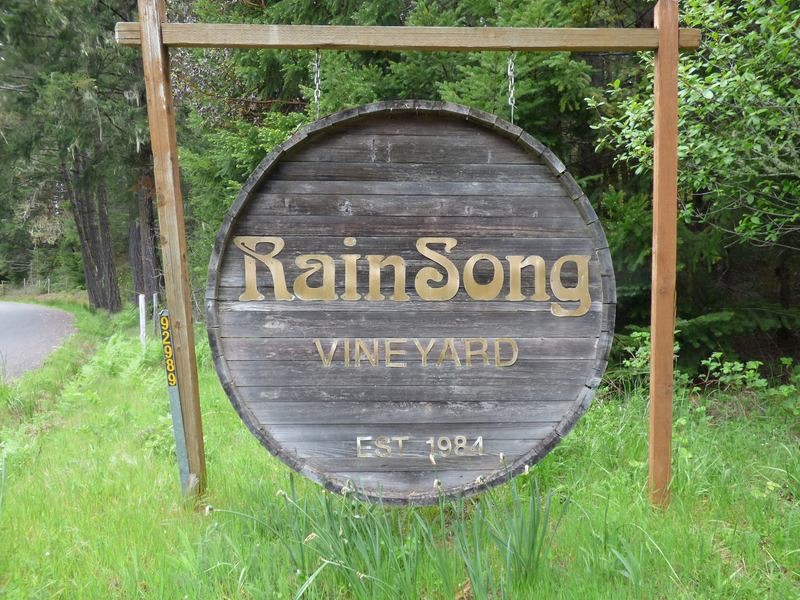 RainSong Vineyard
Greetings from RainSong!  We are a small family-owned vineyard and winery located in the foothills of Oregon's coastal mountains, midway between two university towns, Eugene and Corvallis.  We have been making wine for over 30 years.  Our specialties are Pinot Noir, Pinot Meunier, and Sparkling wines.
Business email: info@rainsongvineyard.com
Business Website: rainsongvineyard.com
Business phone: 541-998-1786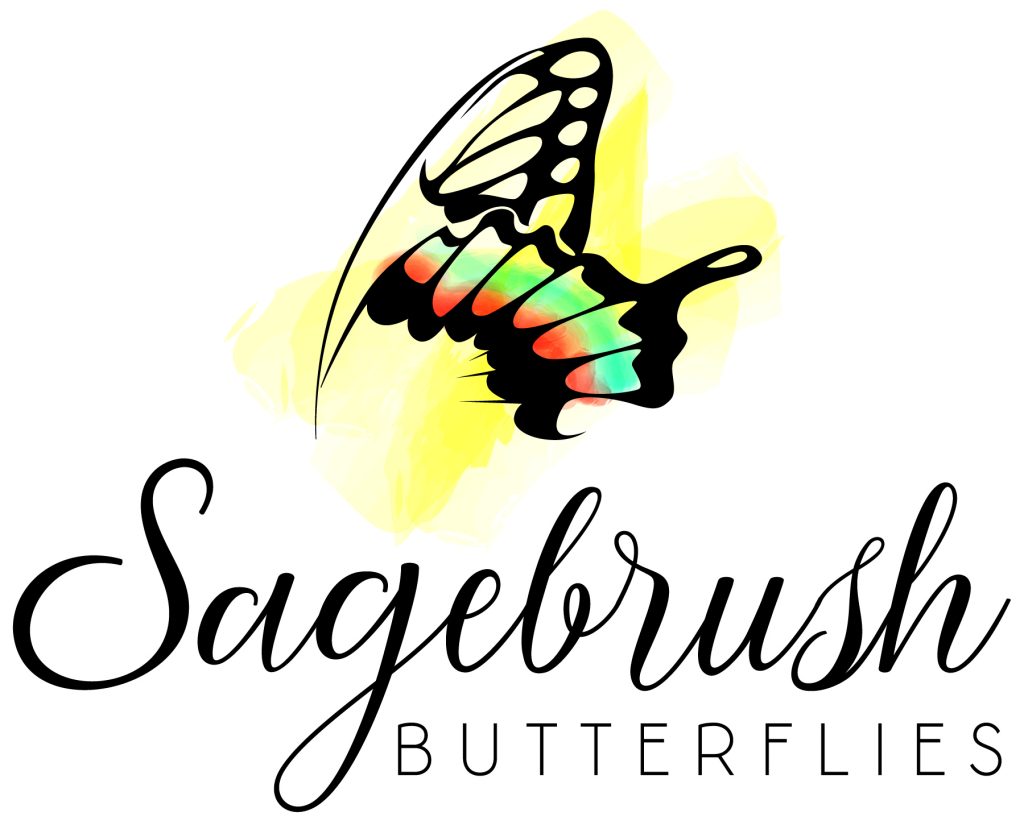 Sagebrush Butterflies
Exquisite handmade real butterfly gifts. Butterfly wing jewelry, art, and shadowbox frames. Butterflies ethically raised in the Pacific Northwest and sustainably sourced from around the world. We are also a butterfly farm with local live butterfly chrysalids and moth cocoons for sale in season.
matthewjcampbell@gmail.com
541.215.3208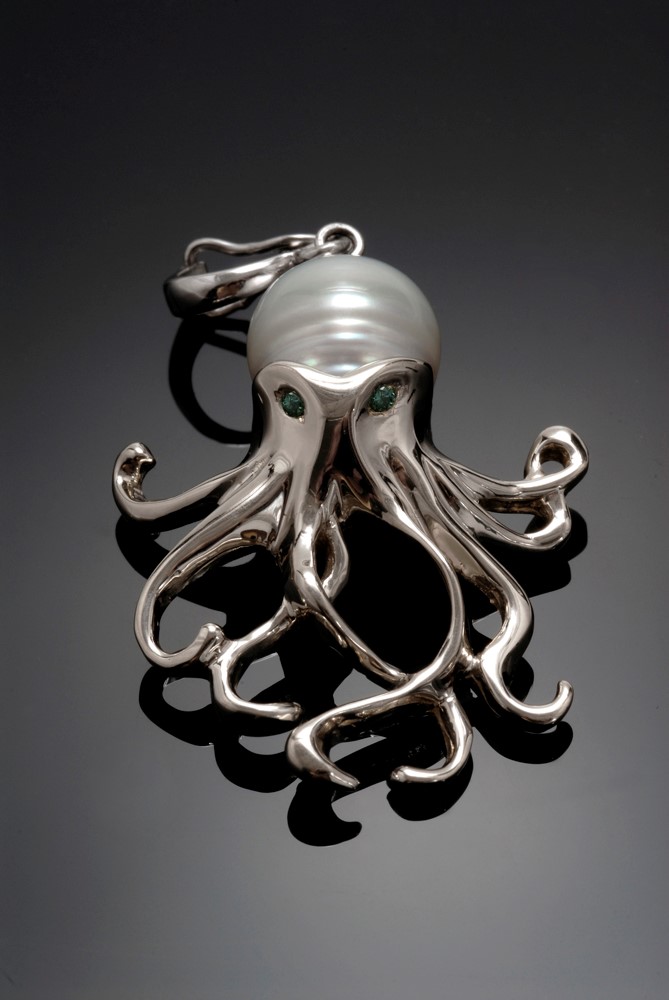 Sauve Jewelry
Thomas Sauve of Sauve Jewelry has been creating award winning one-of-a-kind jewelry for over 55 years. He has been a favorite at the Seafood & Wine Festival featuring his exclusive Ocean themed items and select items from his Nouveau Salon line. Fluid, flowing designs with rare gems and exotic pearls.
Up from the depths and out of our dreams! He offers limited editions and one of a kind finds.
manamaui.wixsite.com/sauve-jewelry
www.facebook.com/Sauve-Jewelry