Local Ocean Sampler
When you purchase a 2021 Seafood & Wine Festival To Go Basket, you will have the option to add a Local Ocean Seafood "DockBox" Sampler.
DockBox has all the ingredients and instructions needed to recreate seafood appetizers in the comfort of your own home. The sampler will include Mini Dungeness crab cakes, Pink Shrimp crostini, and Teriyaki Albacore tuna kabobs.  Also Included: tartar sauce, lemon, and fennel slaw.
You only need:  cooking oil, a fry pan and stovetop burner.  This sampler can be cooked and assembled in about 15-20 minutes for two people.
This is a great option if you are staying at a rental home, hotel suite with a stove, or taking your basket home!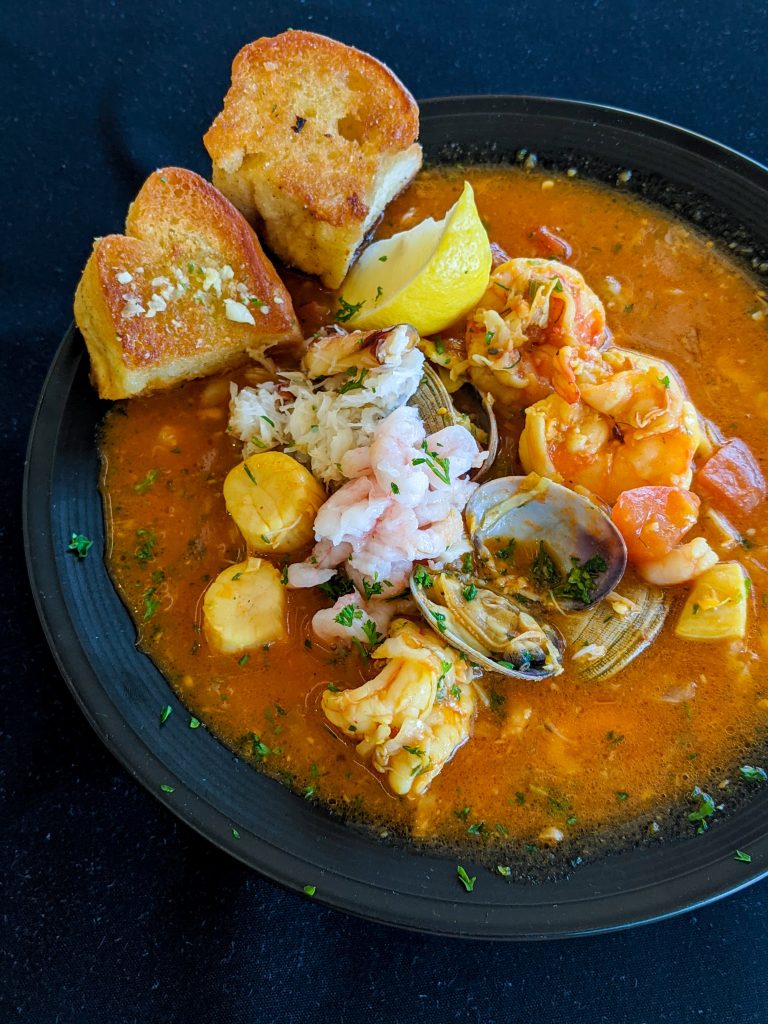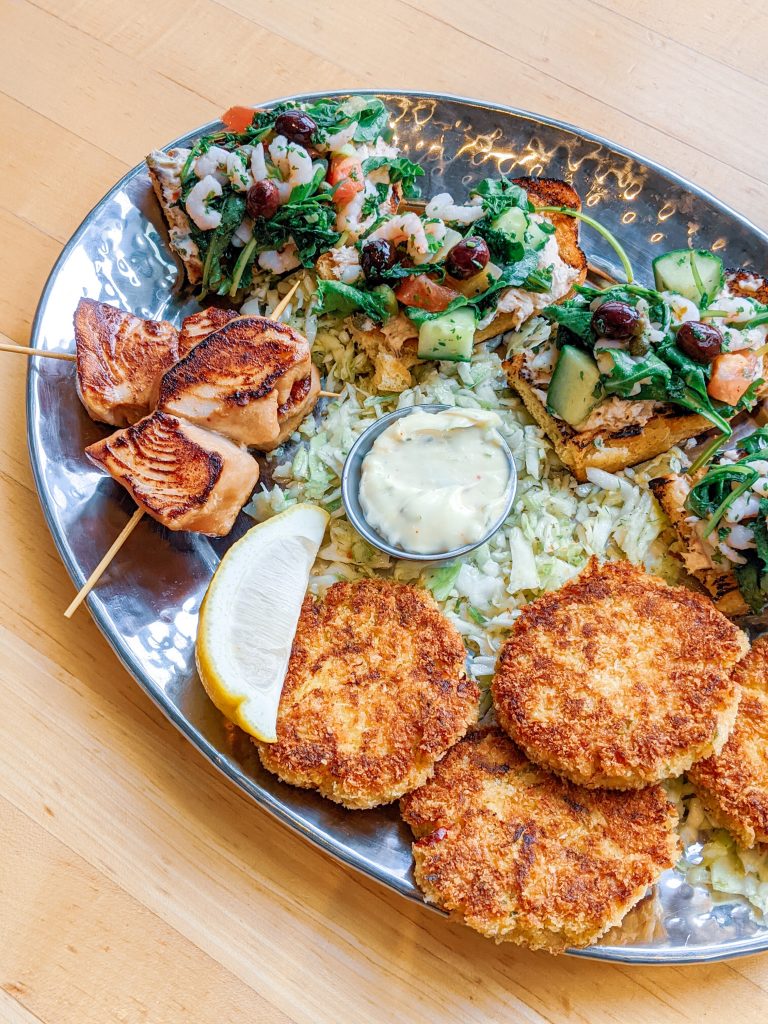 Fishwives Stew for Two
Another option is the ultimate seafood experience from Local Ocean: Local Ocean's famous Fishwives Stew for 2 people loaded with the finest seafood from the Oregon Coast. This stew has a bit of everything - local rockfish, weathervane scallops, wild prawns, fresh clams, Dungeness crab meat, and Oregon pink shrimp - brought together in a garlic herb tomato broth and served with Panini Bakery focaccia bread.
**The DockBox is only available to pick up in Newport, and is not available for shipping.