Commercial Competition
For the last 35 years of the Festival's forty-four-year history, Gold, Silver, Bronze, and Best-In-Show awards have been handed out to the most consistent achievers in a Commercial Wine Competition marked by one strong field after another.
This early-in-the-year look at Northwest wines offers clear evidence of which wineries are on track and who to watch at other festival showcases around the country throughout the year.
---
2021 Commercial Wine Competition Results
Best of Show Commercial Winners from 1987 to 2020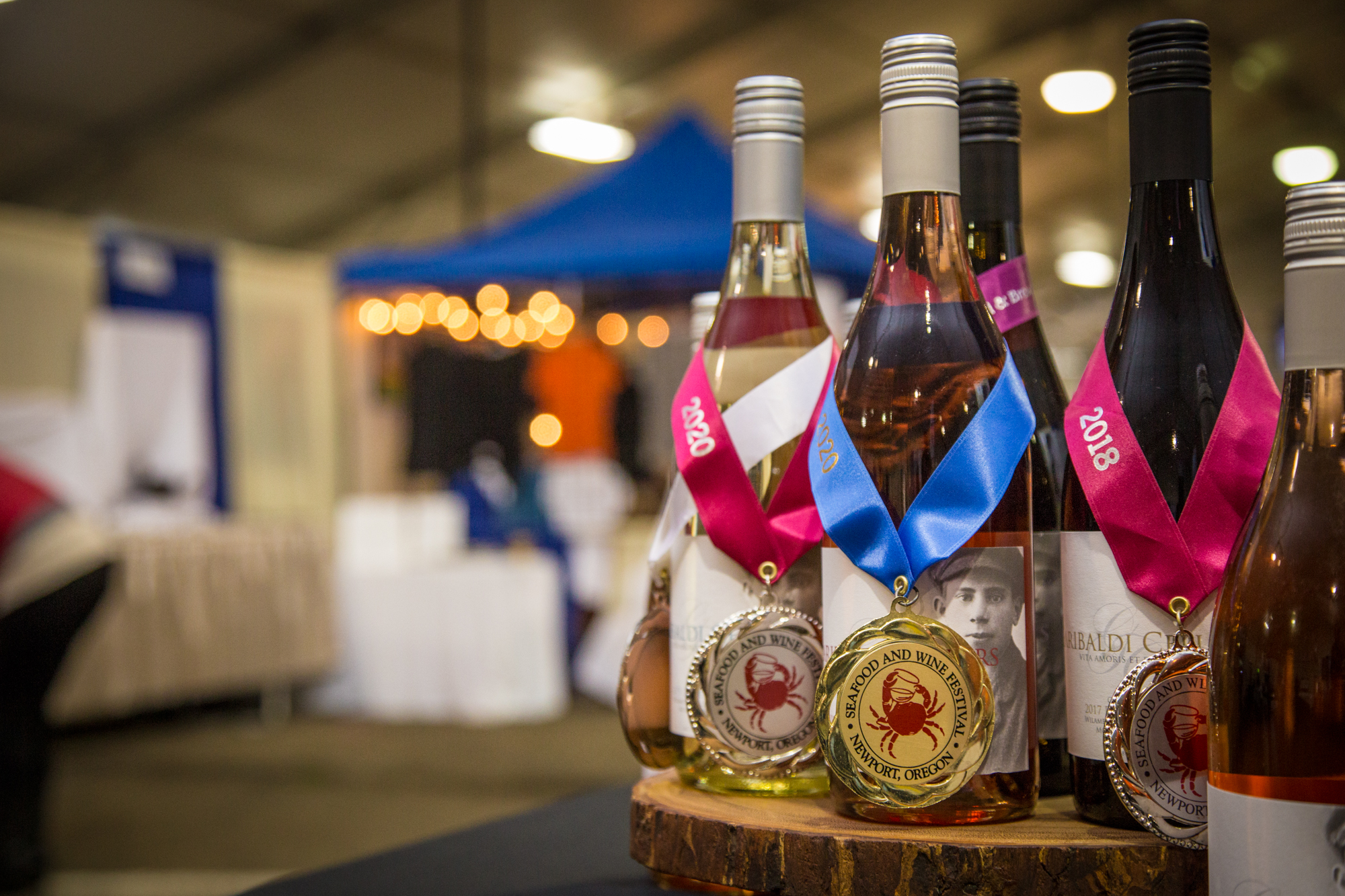 Amateur Competition
We are proud to announce our 2022 Best in Show is Rick Nuttall with a Shiraz! Thank you to everyone who entered and our wonderful panel of judges. All entries will receive the judging forms and metal certificates by mail.
2022 Amateur Wine Competition Results
This wine competition is open to amateur winemakers only and offers an opportunity for these individuals to have their wines independently evaluated by a panel of judges. Wines are scored on a 20-point system based on sight, smell, taste, and overall quality.
Categories include Dry Fruit, Sweet Fruit, Dry Berry, Sweet Berry, White Vinifera, White Non-Vinifera, Red Vinifera, Red Non-Vinifera, and Specialty, a category that includes all wines not found in other specified divisions.
For more information, please contact the Newport Chamber of Commerce at 5471-265-8801 or email info@newportchamber.org
---