Wines featured at the Newport Seafood & Wine Festival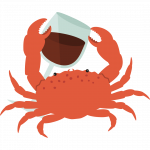 Past "Best of Show" Winners!
David Hamilton Winery- Specializing in Homemade fruit wines with no added sulfites.
Paul O'Brien Winery- Umpqua Valley's first urban winery in the historic Hansen Chevrolet building in downtown Roseburg, Oregon.
Namaste Vineyards- Focusing on hand-crafted excellence and limited production.
Lava Terrace Cellars- In 2020, Lava Terrace Cellars entered their first two wine competitions resulting in six medals and international recognition.
Buddha Kat Winery- The award-winning  fruit, dessert, and varietal wines maximize the flavor and essence of each wine.
Trella Vineyards- Established in 2011, with help from all three generations of the family and handfuls of sympathetic friends, Trella Vineyards grew to seven acres of vines.
Flourishing Palm Cellars- At Flourishing Palm Cellars, they strive to provide a purposed environment that is conducive to "great grapes becoming great wine".
Hauer of the Dauen- Hauer of the Dauen (pronounced: Hour of the Dawn) is a family owned and operated boutique winery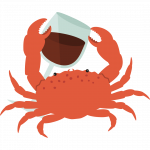 Merrill Cellars-Varietal Specialties are Spanish, Rhone, Chardonnay, Cabernet Sauvignon, and of course Oregon's most famed Pinot Noir. They take pride that all their wines are excellent and strive to maintain that consistency.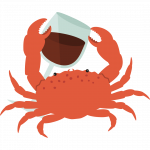 Valley View Winery- Because the Applegate Valley is considerably sunnier, warmer and drier than elsewhere in western Oregon, Valley View concentrates on Cabernet Sauvignon, Merlot, Viognier, Syrah and Tempranillo at their estate vineyard.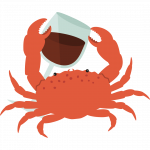 Willamette Valley Vineyards- "Our mission in growing cool-climate varietals is to create elegant, classic Oregon wines from the Willamette Valley Appellation. As native Oregonians, we treasure our environment and use sustainable practices in growing and vinifying our wine grapes."
Vintyr Wine- Vintyr embraces old world wine making with traditional European barrel aging that builds depth of character and rich finish; and new world determination for consistency in quality production and constant refinement. 
Valcan Cellars-Our mission is to provide handcraft wines that comes from selected terroir and vineyards in Oregon. 
Capitello Wines- An Oregon family winery with New Zealand roots. Winemaker and owner Ray Walsh makes artisan wines from both hemispheres – reds, whites, and sparkling.
Liska Wine Company- Wines made with grapes sourced from the Eola-Amity Hills AVA in the Willamette Valley. The first vintage includes five varieties - Riesling, Gewurztraminer, Gruner Veltliner, Gamay Noir and Syrah. 
Hudak House- Hudak Family Vineyards is located in the Eola Amity AVA, southwest facing with an elevation between 700-900 feet. Tended by hand, we take great pride in the grapes  we grow and are thankful to our winemaker, who is able to convey the terroir of the vineyard into the wines created from our 100% estate grown fruit.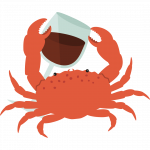 Best in Show 2022!
Stone Griffon Vineyard- Stone Griffon Vineyard is the result of the passion and vision of winemaker and vineyard manager Terry McIntyre. The vineyard was planted in 2006, and more vines added in successive years. Estate grown wines are Tempranillo, Riesling and several clones of Pinot Noir. Their planting of Tempranillo vines is the largest in the Willamette Valley that we are aware of. 
Hip Chicks do Wine- Hip Chicks do Wine is the labor of love by owners and winemakers Laurie Lewis and Renee Neely. One day while enjoying a picnic (with wine of course) on the back of a pick up truck overlooking a vineyard one of them turned to the other and said, "We should make wine!". The other replied "It can't be that hard, men do it all the time!".
Chris James Cellars- Chris James Cellars is a family owned and operated vineyard and winery that produces unique and interesting wines in Carlton, Oregon.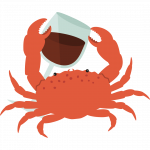 DAnu Wines- DAnu (pronounced dah-new) Wines are made from grapes sourced across the Pacific Northwest. We partner with vineyards in the Willamette Valley, the Columbia Valley and Oregon's side of the Walla Walla Valley, who treat the ground they farm with respect and the intention of it being there for generations to come.
Wine Fauve- Wine Fauve is known for delicious Cabernet Sauvignon, Petite Sirah, Marechal Foch, a number of wonderful blends, and of course Pinot Noir. 
Nueva Aventura Wines- Founded in 2015, they have produced over 10 different vintages in small lots using natural authentic practices and local quality grapes.
Rainsong Vineyard- A small family-owned vineyard and winery located in the foothills of Oregon's coastal mountains, midway between Eugene and Corvallis.  Specialties are Pinot Noir, Pinot Meunier, and Sparkling wines.
Ducleaux Cellars- Ducleaux Cellars is a small family winery (a "Garagiste") making prodigious Walla Walla Valley wines from select, professionally managed vineyards with distinctive terroir.
Garibaldi Cellars- Our wines are dedicated to our family of the past and future. Our family motto, "Vita amoris et familia," meaning "to life, love and family" drives what we do each day.
Macindoe Family Cellars- Located in the heart of Oregon's premier wine-growing region. We are delighted to offer wine enthusiasts and beginners alike a variety of delectable wines.
Nehalem Bay Winery- Nehalem Bay Winery was founded in 1974 in the historic Mohler Creamery building near the coastal town of Nehalem.
Benedetto Vineyards- The original vineyard launched in 2017 when ground was broken to plant Gamay Noir in what we now call the Shipman Vineyard just South East of Salem, Oregon. 
Darque Wines- We focus on producing artisanal Oregon wines that are meticulously hand-crafted.
Catman Cellars- Catman Cellars is proud to contribute to Oregon's growing reputation for excellence in a variety of wines. Not just white wines and Pinot Noirs, but also fine bold reds associated with some of the most renowned wine regions of the world.
Season Cellars- Season Cellars sources its fruits from the finest vineyards in the Umpqua, Rogue, and Applegate Valleys and with minimalistic winemaking and careful use of oak, the winemakers coax the distinctive terroir of those sites into unique styles of wines. 
Kristin Hill Winery- In the 1980's Kristin Hill Winery planted the first acre of Gewurztraminer, bringing to life the dream of producing the first German wines in Oregon.
Apricity Vineyard- Located in the northwest region of the Applegate Valley appellation, the vineyard enjoys the benefits of a protected climate and the last warmth of the sun as it sets in the valley.
Saginaw Vineyards- Your down-home Winery. Visit Saginaw Vineyard today, and try award-winning wines amidst the beautiful country setting. 
Melrose Vineyards- Melrose vines are located on 150 acres in the Umpqua Valley near the town of Roseburg, Oregon. Our vineyards thrive on a two-mile stretch of bank on the South Umpqua River.
August Cellars- August Cellars is a family owned winery created in 2002 by the Clarence Schaad Family.  The winery is located on Chehalem Mountain, which is part of the new AVA Chehalem Ridge.
J Wrigley Vineyards- The 2011 harvest was the first opportunity to make wine from estate grown fruit with pinot noir and pinot gris finding its way to the barrel. J Wrigley Vineyard winemaking philosophy is minimal intervention in the winery to allow the vineyard to express itself through the wine.
Chateau Bianca Winery- In 2005, all Estate vineyards were converted to organic management.  In 2011, they received certification from L.I.V.E. (Low Input Viticulture and Enology).  This is one of only a few sustainable certifications for vineyards in the Pacific Northwest.
Redgate Winery- Redgate Vineyard is a small, family owned winery crafting small lot, artisan wines reflecting the terroir of Redgate Estate and located just 1 mile from the Willamette River and 12 miles SW of the State Capitol, Salem, Oregon.
HillCrest Vineyard- As Oregon's oldest estate winery and the birthplace of Oregon Pinot Noir, we have shared in the creation of what is "Oregon Wine".
Copper Belt Wines- Through a pioneering heritage, Copper Belt Wines focuses on the production of small lot artisan white and red wines.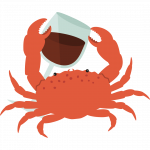 Zerba Cellars- Zerba Cellars is an Oregon winery located in the heart of the Walla Walla Valley. 
Bluebird Hill Cellars- Wines are small-lot and handcrafted, and always will be, with a commitment to make distinctive wines from exceptional fruit using a combination of traditional and modern winemaking techniques with a focus on detail.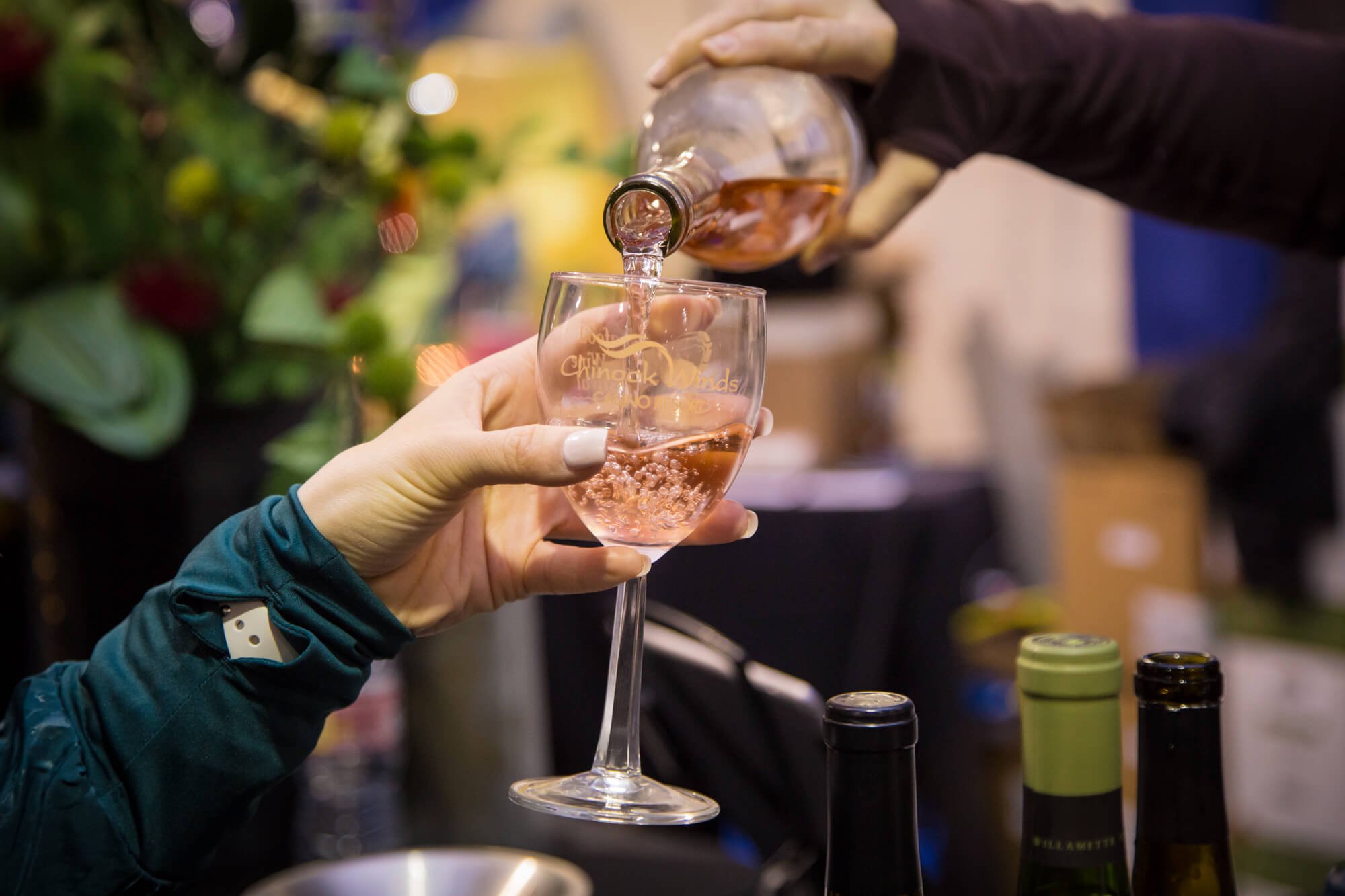 One Love Cellars- Their "sweet 16" acres of vines thrive on the estate "One Heart Vineyards" where the volcanic soils of the South Salem Hills lend a special terroir to  wine. They primarily grow Pinot noir, and also have a block of delicious Albariño in the vineyard. 
Awen Winecraft- This Southern Oregon winery has been producing small lots of hand crafted hobby wine for over a decade, starting in California focusing primarily on red wines.
Compton Family Wines in support Yaquina Bay Yacht Club- Compton wines have garnered many awards and recognitions, including ratings of 93 and above; selection as Best Buy and Top 100 Wines of the World by Wine Spectator and Wine Enthusiast magazines; and Best of Show and many gold medals at Oregon wine festivals.
Parrett Mountain Cellars- Parrett Mountain Cellars is a family owned and operated winery, with every step (from harvest through fermenting, barreling and bottling) being done by hand, and attention given to every detail.
J. Scott Cellars- Jonathan Scott Oberlander is the epitome of the new generation of Oregon winemakers who utilize a combination of Old World winemaking traditions with New World technology and innovation.
Noble Estate Winery- Named for the Noble Fir tree, Noble Estate Winery creates snapshots of Oregon with each award winning bottle of wine.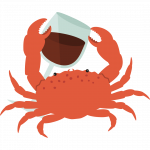 Best in Show 2023!  
Bellingar Estates- With the first phase of planting in 2017, they are just beginning to release first vintages from the Warrior's Rest Vineyard – delightfully fruity and complex Chardonnay and Pinot noirs.
Cardwell Hills Cellars- Cardwell Hill Cellars was founded with a passion for premium wine and a love of the Willamette Valley.  
Varnum Vintners- Their passion is to make delicious, small production wines that have a clear expression of vineyard and vintage.
Pinot Vista Vineyards- The estate is located in the western foothills near Salem in the Eola-Amity Hills AVA. Our rich, clay-like soil provides its nutrient-dense properties to a Pinot Noir vineyard that is accompanied by a hazelnut orchard.
Trinchero Family Estates in support Toledo Chamber of Commerce- Family owned and operated in the heart of Napa Valley since 1948, Trinchero Family Estates is a worldwide leader in the wine industry, with more than 50 acclaimed wine and spirits brands and a global presence in nearly 50 countries.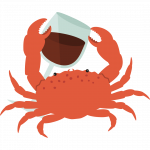 BEYOND WINE:
SakéOne- Established in 1992 as a premium Japanese sake importer, SakéOne has committed to exclusively importing some of the finest Japanese sake offerings from producers representing many of Japan's acclaimed sake producing prefectures.
Ruzzo, Sparkling Hard Citrus- A ferment citrus juice base (lemon and lime juice) flavored with teas, dried fruits and purees.
A new beverage category that falls between
​a Hard Cider and a Hard Seltzer.
Stone Circle Cider- At Stone Circle Cider, we love everything about cider—its simplicity, its tradition, its drinkability and, most of all, the diverse array of complex and beautiful flavors it affords those that get their hands on the best stuff. 
Palmsy- We are a non-carbonated hard tea and lemonade with 6% alcohol, based out of Bend, OR.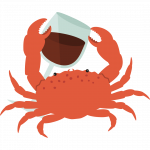 BEER GARDEN:
Rogue Ales and Spirits- For over thirty years, Rogue has been at the forefront of Oregon's booming beer industry. By offering an ever-changing product lineup, Rogue has developed a fan base that never knows what to expect other than the unexpected.
"At Rogue, we believe in getting our hands dirty and doing the job ourselves. We're continuously experimenting and innovating to craft World Class ales, lagers, spirits, canned cocktails and more for Rogues everywhere."