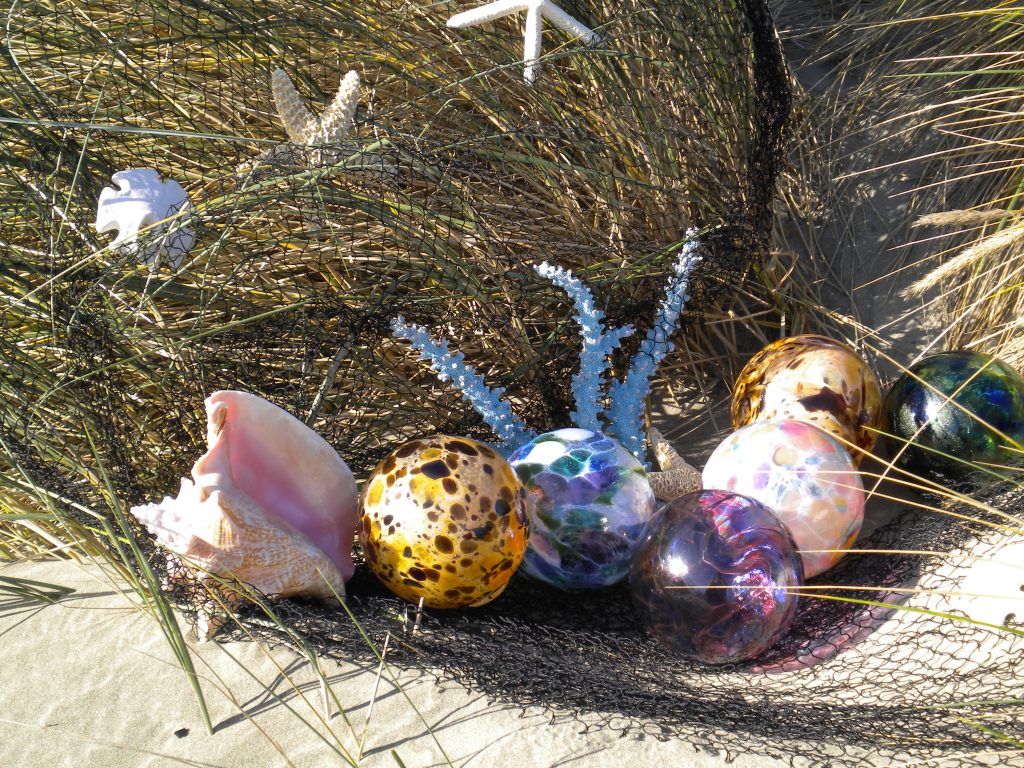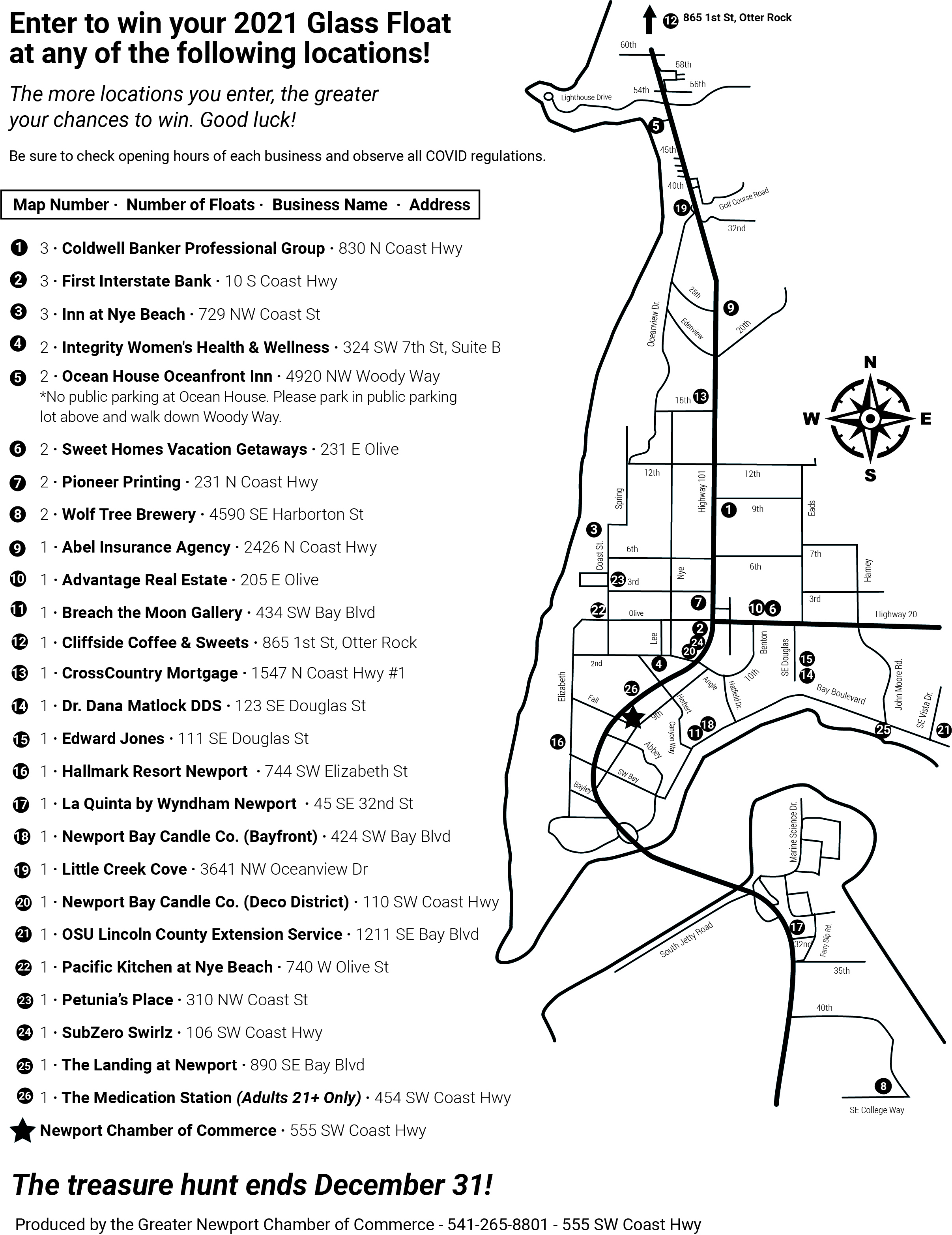 Newport's Glass Float Hunt Returns for the Holidays
Your next trip to the Oregon coast could be one of a kind, just like the original commemorative glass floats given away by Newport merchants this winter. No stormy beachcombing or wave dodging is required to find one of these luminous artisan collectibles, hand blown by Oregon Coast Glassworks in Newport.
The rules for the treasure hunt are simple. Between Nov. 1 and Dec. 31, 2021, visit one of the businesses listed on this page, or on a map available from the Greater Newport Chamber of Commerce (541-265-8801). Fill out an entry form and return it to the float display at the business; enter at any or all of the merchants. The floats will be given away Dec. 31, when each business will select winning names from its entry pool.
Many local businesses will be participating in the 24th annual Treasures of the Sea event, ranging from restaurants and lodging, to retail shops of all kinds.
Treasures of the Sea is designed to introduce Northwest travelers to the distinctive "value season" in Newport. This is a time of year when slower traffic, great sales at various kinds of businesses and fantastic lodging deals come together to create a unique time of year – especially for those looking to do some holiday shopping in a more relaxed environment. All that is also accompanied by the always-spectacular storm watch season.
If you choose to participate, please remember to be courteous to the businesses by following Covid regulations.